There are many interesting topics of conversation that are had in our James Street, Burleigh Heads, cafe. One that had us wanting to know more was the link between coffee and your hair. So after lots of theories going to and fro, we thought we would find out more about this interesting topic and share the results with you.
Healthy hair and regular hair growth relies on  vitamins, minerals and other nutrients. There are also other things that negatively affect hair growth including genetics, disease and more. All of that aside, caffeine may have a beneficial effect on your hair follicles to promote healthy hair.
The Research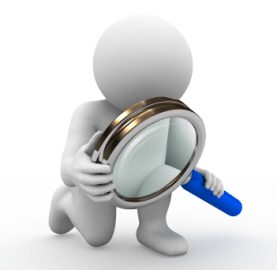 The International Journal of Dermatology published a study looking into coffee hair growth benefits as a possible stimulant for hair follicles. Their findings showed that caffeine works by blocking the effects of a chemical known as DHT which damages hair follicles; this is thought to cause Male Pattern Baldness.
Dr Tobias Fischer, a researcher at Germany's University of Jena also studied the effect of caffeine on human hair follicle growth. His study consisted of taking scalp biopsies from men in the early hair loss stages. He put the follicles in test tubes with solutions containing different caffeine levels and left them for up to 8 days so he could monitor the growth. He found that "caffeine is a well-known substance, yet little is known about its effect on human hair follicle growth. Caffeine shows it's a promising candidate for hair growth stimulation."  When he compared the caffeine treated hair follicles treated to those that were untreated discovered that caffeine boosted the length of the hairs by between 33 and 40 per cent.
Caffeine Absorption
You can consume caffeine via food and beverages which will enter your bloodstream, and eventually reach your hair follicles. Combine that with a topical application of caffeine-enriched shampoo. This would allow exposure to your hair follicles to a high dose of caffeine, without causing the side effects that can occur due to consuming high doses of caffeine.
Researchers in Germany determined via their studies that caffeine delivered to the hair follicles after 2 minutes of shampooing allowed the caffeine to penetrate into the scalp via the hair follicles and outermost layer of the skin.
Side Effects
While coffee rinses or oils can help keep your hair strong and minimise hair loss, it can cause some people with hair colours like blonde, light red and light brunette, to darken slightly. It could also give some hair colours a slight reddish colour. On the other hand, regularly shampooing or rinsing with coffee will help to darken hair colours like brunette and grey.
Our conclusion is that this is a great reason to continue drinking coffee (not that we needed any excuses)!
Written by Therese Glowaski.