Description
BRAZIL 'MONTE ALEGRE' IS ON SPECIAL FOR $30/KG APRIL ONLY!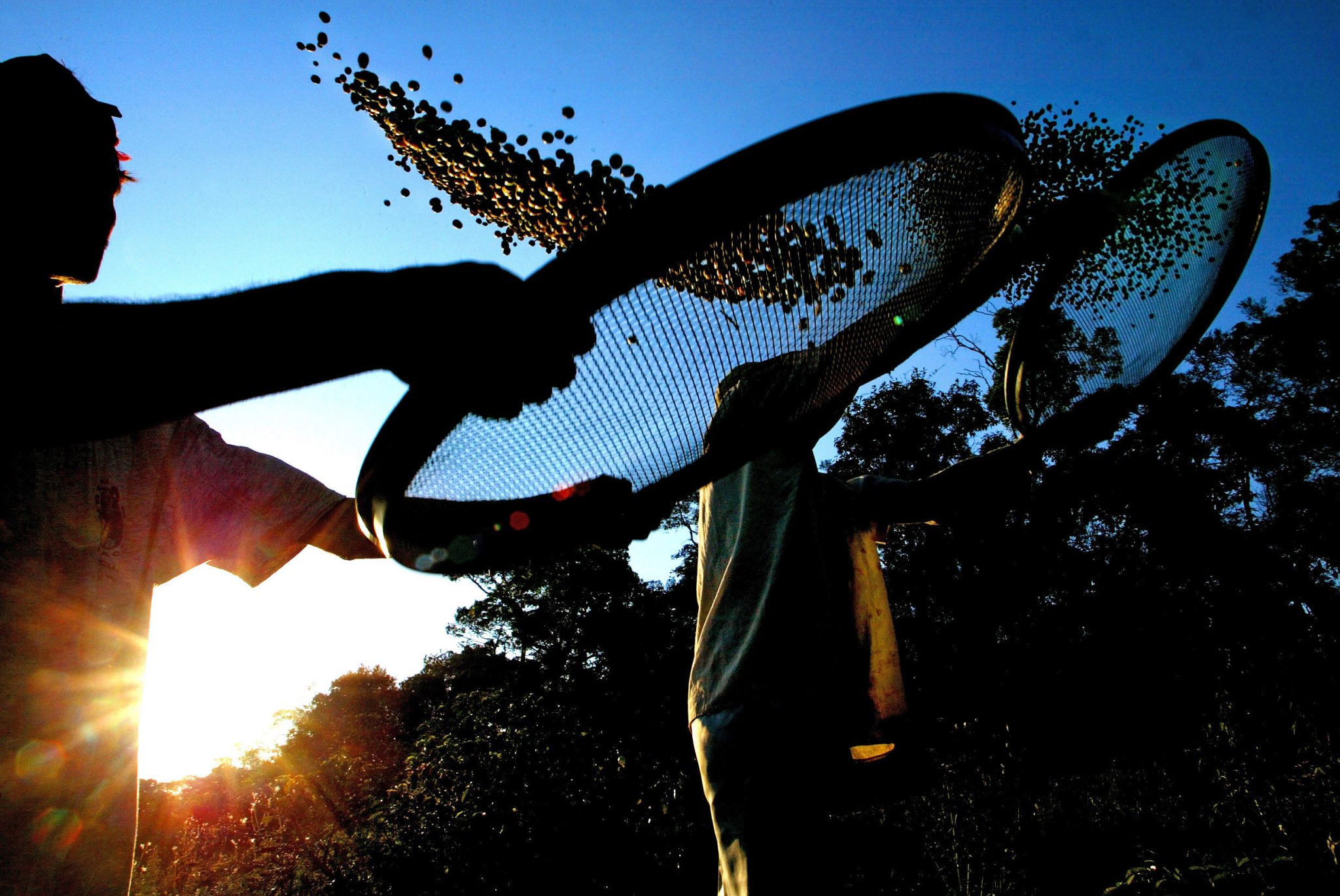 | | |
| --- | --- |
| Country: | Brazil |
| Region: | Sul de Minas Gerais |
| Estate: | Monte Alegre |
| Screen size / Grade: | Screen 17/18 Grade 1 Arabica: Fully washed in clear mountain water |
| Grown at Altitude: | 900-1200 meters above sea level |
| Harvest: | April to August |
| Taste: | Fruit and nut, with a lingering sweetness |
| Body: | Full |
| Acidity: | Light |
A beautifully balanced and aromatic coffee; grown from Brazil.
Monte Alegre Estate was attained by the Vieira family in 1917, and it produces some of the world's finest green bean coffees. the Monte Alegre plantation is located in the South of the Minas Gerais State of Brazil, a region noted for its natural water springs.  This beautifully balanced, aromatic coffee is full bodied, with light acidity. It boasts a complex fruit and nut flavour, with a lingering sweetness. Monte Alegre is a fully washed bean. Most of the coffee beans are hand picked, sun dried and processed on the farm in the traditional way, with full wet fermentation in clear mountain waters.